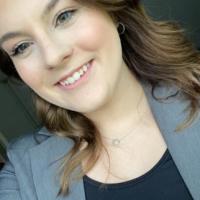 Alumni, Agricultural Business Development B.B.A.
Mikaela is a May 2022 graduate, receiving a bachelor's degree in agricultural business development. Upon graduation, she will continue working as a sales and marketing representative for Fastline Marketing Group.
Fastline is the innovative customer resource and marketing partner of choice for the agricultural community. As a member of the Inside Sales team, Mikaela is working to establish new business and bring marketing solutions to agribusinesses across the nation.
She is excited to enter the corporate world and continue to learn and grow in the field of marketing and sales.