Due to COVID-19, the Office of Admissions has only limited on-campus visits at this time. Appointments are required. In the event that a visitor arrives on campus showing symptoms of the COVID-19 virus (including a temperature of 100 or greater)they will be asked to reschedule their visit and leave campus immediately. Fully vaccinated individuals do not need to wear masks indoors or outdoors. Unvaccinated individuals are required to wear masks indoors unless they are socially distanced, seated, and eating/drinking.
Meet with an Admissions Counselor
The best way to be sure that SUNY Morrisville is truly right for you is to meet with us!
We are now offering limited On-Campus Tours, or you can speak with us virtually, without even getting in your car. Either way, we will schedule a personalized meeting with an Admissions Counselor, so that you get the inside story from those who will share in your education and help you begin your future.
Register for an Individual Meeting
To schedule a meeting with the Norwich Campus, contact them directly at 607.334.5144.
Registration Days
We will be hosting several Registration Days for Accepted students this Summer.
Registration Days are your opportunity as an accepted student, to speak with Financial Aid and Student Accounts, and meet with Campuswide Advising, to finalize your schedule. You will also have the opportunity to see the campus, tour a residence hall, and talk with other departments to ensure you are ready for the fall semester. Space is limited at each time, so don't wait!
Thursday, July 22 at 9:00 a.m.
Thursday, July 22 at 1:00 p.m.
Friday, July 23 at 9:00 a.m.
Friday, July 23 at 1:00 p.m.
Monday, July 26 at 9:00 a.m.
Monday, July 26 at 1:00 p.m. 
Virtual Campus Tours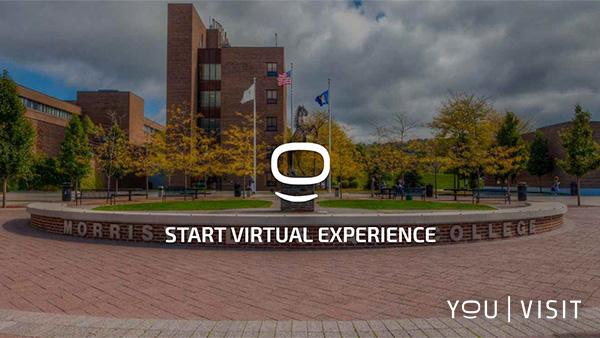 Even though it is difficult to see our campus now, you can find all that SUNY Morrisville has to offer by taking a virtual tour of our beautiful campus!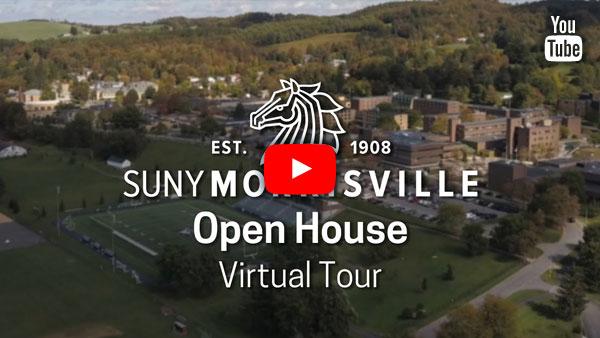 Be sure to also visit our YouTube channel to learn more about our programs, view housing options, hear from alumni and discover a 360° Experience of our facilities.
Group Visits
All groups wishing to visit SUNY Morrisville must complete and return the group reservation form. Our Admission Visit Coordinator will contact you once this form is received. On Campus group visits are temporarily unavailable, but we can arrange a group web meeting to speak with your group.