Harness the power of the elements.
Renewable energy isn't just smart, it's an industry that has a great need for skilled professionals in grid-tied solar photovoltaic, solar thermal, wind, micro hydroelectricity, heat pumps and bioenergy systems.
Through SUNY Morrisville's academic programs in renewable energy, you will develop and strengthen the necessary skills and knowledge to enter into a burgeoning career field while also contributing to a sustainable future.
Renewable Energy Programs
Our hands-on coursework, provided through more than 20 classes devoted to renewable energy, prepares you to enter an in-demand workforce, with our graduates highly sought after by employers in need of qualified applicants who will help power our future.
You'll also join a college which has a proud and longstanding history of "going green," as SUNY Morrisville utilizes renewable energy resources across campus to power many of our facilities and help combat climate change.
Facilities
SUNY Morrisville has invested in new and renovated experiential learning facilities, including a $16 million Agricultural and Clean Energy Technology (ACET) Center.
At the heart of this commitment is our new Agricultural and Clean Energy Technology (ACET) Center. The $16 million, 30,000-square-foot applied learning technology building features real-world, state-of-the-art wind, solar, hydro, biofuels, and thermal energy labs and 35-foot indoor climbing towers to provide students direct training involving clean energy. Additional on-campus facilities and renewable energy systems, including outdoor climbing towers, operating wind turbines, solar arrays, and bioenergy crop plantations, will provide you with more hands on-experience before entering the workforce.
At SUNY Morrisville, our approach to renewable energy education revolves around working with real components and real systems in a hands-on environment with a strong foundation in both theory and practice. If you share in that mindset, then we welcome you to join us in shaping a whole new world.
Featured Testimonial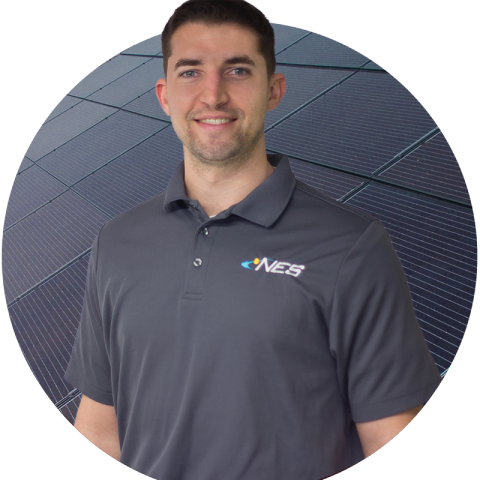 Vice President at Nickels Energy Solutions LLC, hires Morrisville's graduates
I am always impressed with the caliber of SUNY Morrisville students who intern at Nickels Energy Solutions. They are not starting from square one. They have a higher level of understanding coming in and the learning curve is really minimal.