Grow a rewarding career.
One of every five jobs in the American economy is found in an agricultural or food-related career. Our Associate in Applied Science degree program in agricultural business gives you the technical and business skills you need to choose from a wide range of job options in our nation's largest industry, or to pursue a bachelor's degree.
Your career opportunities in agribusiness are global, ranging from managing a dairy, equine or produce farm to working in the banking or publishing industries. You can work in the management of farm supply stores or cooperatives, or in agricultural sales. You may choose insurance or real estate, or a broad spectrum of agricultural processing and manufacturing industries.
The program features courses ranging from production and management to finance and business, helping you become highly recruited for internships with prominent New York State agriculture businesses that may provide your first job offer after graduation.
Student Learning Outcomes
Upon successful completion of this program, you will be able to:
Understand consumers' behavior and the determination of demand for agricultural commodities and food products;
Gain an understanding of the United States and the world food marketing system from the point of initial agricultural production until the finished product is in the hands of the consumer;
Utilize the tools of financial analysis, management, and planning to solve problems in agriculture and in their own personal lives. These tools include budgeting, financial feasibility analysis, financial statements, and methods of risk analysis and management
Continuing Education
You can also transfer into our Bachelor of Business Administration (B.B.A.) degree program in agricultural business development.
Interested in a minor? Check out our Cannabis Industry and Agricultural Human Resource Management minors.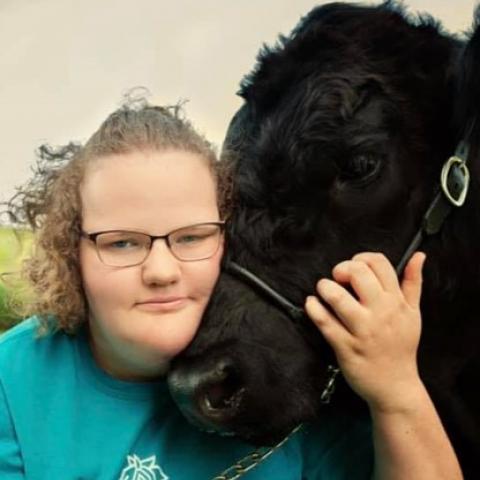 Student, Agricultural Business A.A.S.
I chose Morrisville because it was leaps and bounds better than the other schools I looked at. I am studying for my associate degree in agricultural business. I am also contemplating getting my bachelor's degree in dairy management. The hands-on opportunities are truly one-of-a-kind. The staff here is also extremely personable, kind and helpful. I am a member of our NAMA chapter, serve as the Student Government Representative of our CFFA Chapter and I also am extremely active in our dairy and livestock clubs. I highly recommend any of these clubs to anyone.