Did you know? More than 20 percent of all new students are transfers.
Transferring to another college can be quite a large task. SUNY Morrisville is committed to making the transfer process as seamless as possible for incoming students.
At SUNY Morrisville, you'll join a student population that hails from diverse backgrounds across the state and around the globe. You'll have your choice of more than 60 associate and bachelor's degree programs that embrace agriculture, technology, business, social sciences and the liberal arts. And our hands-on approach of learning by doing will place you in action-oriented learning labs and true-to-life facilities that allow you to "get your hands dirty" and engage in ways that go beyond the traditional classroom environment.
---
Request More Information
* Indicates required field
Loading...
---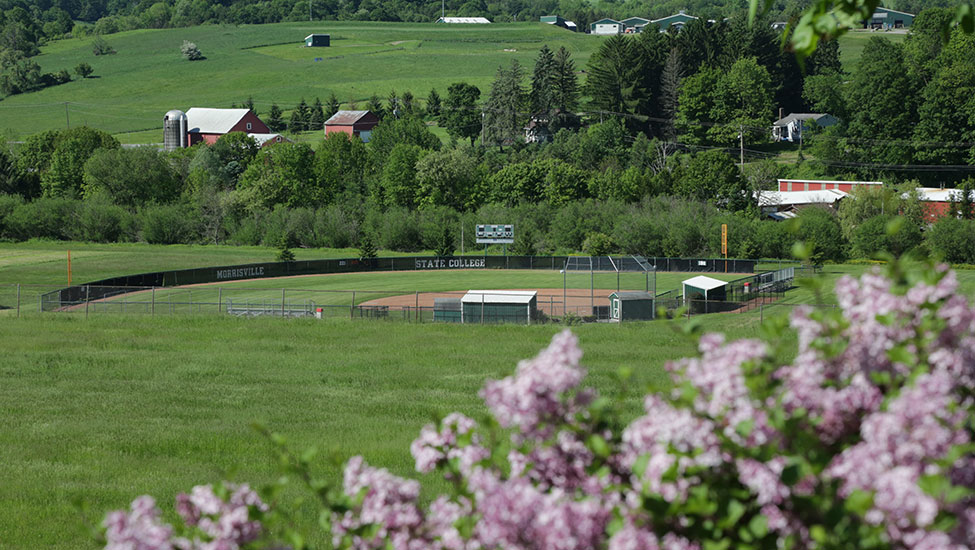 The best way to be sure that SUNY Morrisville is truly right for you is to meet with us. Speaking with an Admissions Counselor will give you a true sense of what Morrisville has to offer. You will see exactly who we are and how we go ALL IN to make your college experience the best it can be.
Our Office of Admissions will be glad to schedule personalized meetings with faculty, staff and students in your area of interest so that you get the inside story from those who will share in your education and help you begin your future. You can also find more about what SUNY Morrisville has to offer by taking a virtual tour of our beautiful campus. Be sure to also visit our YouTube channel to learn more about our programs, view housing options, hear from alumni and discover a 360° Experience of our facilities.
Transferring to SUNY Morrisville
Below, you will find our application and admission requirements, as well a detailed list of materials you will need to submit during the application process. Information regarding transfer credits, transfer scholarships and our housing policy also can be found below.
Should you have any questions or need further assistance, please contact the Office of Admissions at admissions@morrisville.edu or 315.684.6046.
Transfer Application Requirements
If you have earned a high school diploma and enrolled in college-level coursework after graduation, you can apply for transfer admission.
Admission Requirements
General
A minimum 2.0 cumulative GPA required.
Nursing A.A.S.
All application materials, including the official TEAS score report, must be received by the Admissions Office on or before February 1 for consideration. 
A minimum 2.75 cumulative GPA is required.
Successful completion of college biology (including the lab) with a minimum grade of C. If students have not taken a college biology course, we will refer to their high school transcript to determine eligibility.
Successful completion of college algebra (or higher) with a minimum grade of C, or placement into MATH 102: Intermediate Algebra with Trigonometry (or higher). 
A minimum score of 62 on the TEAS exam. Students are allowed a maximum of two attempts at the TEAS. It is recommended that students wait a minimum of 6 weeks before repeating the exam if the desired score is not achieved after the first attempt. Exam scores are valid for 2 years from the date of the exam.
While letters of recommendation, personal statements, and/or documents highlighting relevant experience (BOCES, CNA, LPN transcripts, resume, etc.) are not required for the application, they are strongly encouraged for the nursing program specifically.
Nursing B.S.
Completion of an associate degree in nursing with a minimum 2.5 cumulative GPA.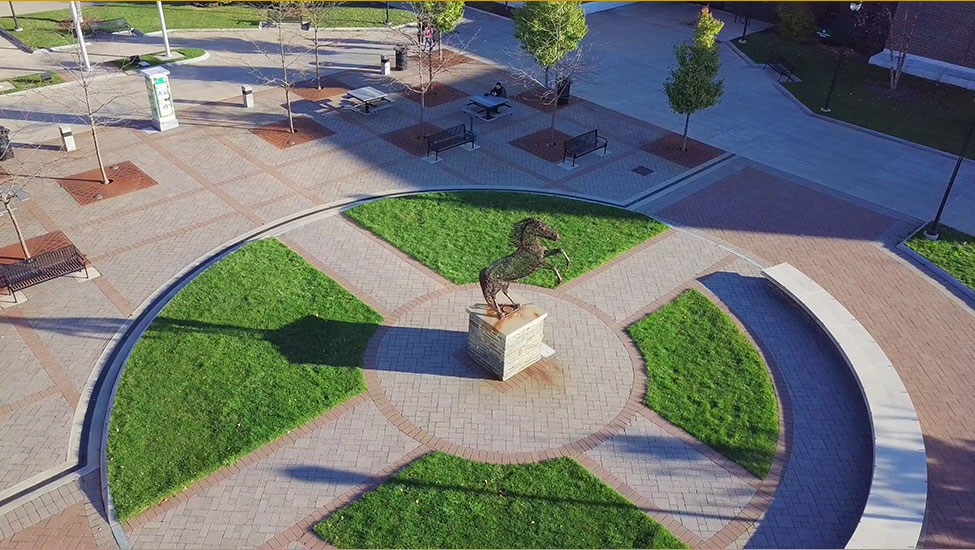 To apply, submit:
A completed SUNY Application or The Common Application.

There is a $50 non-refundable and non-transferable fee for each application.
Applicants graduating with a SUNY or CUNY associate degree do not incur an application fee when completing the SUNY Application only.
Students facing financial hardship may have the fee waived by submitting a Fee Waiver Form.

Official college transcript(s) from all colleges previously attended and/or credits earned.
Final high school transcript or GED/TASC scores if you will not be earning a college degree prior to enrollment.
Official AP and/or IB score reports if applicable.
Supplemental materials may be required upon request.
Send all transcripts and score reports to
Admissions
SUNY Morrisville
PO Box 901
Morrisville, NY 13408
Transcripts submitted via secure electronic portal are accepted.
Morrisville operates on rolling admission and accepts applications for both fall and spring semesters.
Transfer Credits
Whether you are transferring from a two- or four-year institution, SUNY Morrisville is committed to maximizing your transfer credits.
In general, your credits will transfer if they are applicable to the degree in which you are applying.
Only courses taken within the last seven (7) years are evaluated for transfer. Students may request review and College approval for courses greater than seven (7) years old.
A grade of 'D' or better is transferable unless a different grade is required for your major.
Transfer credits shall not be computed in the Morrisville grade point average.
View the Transfer Equivalency Tables
For more information on credit policies, general education courses and requirements, and articulation agreements, please visit the College Catalog.
Advanced Placement
Students who have completed Advanced Placement coursework and have taken an AP examination must submit an official score report for credit to be granted. A minimum score of 3 or higher is required for credit, please contact the Office of Admissions for questions on specific exam requirements.
Transfer Guidance for Courses with Pass/Not Pass Grade Mode
SUNY Morrisville is committed to maximizing your transfer credits and will extend flexibility in our transfer credit policies on a case-by-case basis.
Transfer credit is guaranteed at all SUNY campuses if a SUNY general education (SUNY-GER) course is successfully completed with any passing grade, including a 'P" in a Pass/Not Pass (P/NP) grading system.
A Passing grade counts as successful completion for the SUNY-GER area at any campus.
However, a P/NP grade may not satisfy requirements outside SUNY-GER and Pass/Not Pass grades earned from a non-SUNY institution may require that the student repeat the class to earn a specific grade, such as:
Programs that have a GPA requirement of a minimum course grade for courses in the major.
Courses require a minimum grade in order to progress to the next course in the sequence.
Academic programs that involve professional accreditation or certification that require specific letter grades.
Programmatic accreditation may have requirements regarding the maximum percentage of courses that may be graded pass/fail and/or the particular kinds of courses that may be graded pass/fail.
Transfer Scholarships
You can receive a $2,000 annual award for a maximum of two years through a transfer scholarship. Eligible students must have, or be on track to have, an associate degree with a grade point average of at least 3.0. Admission into a baccalaureate degree program is required.
All students can apply for SUNY Morrisville Foundation Scholarship by March 1 of each year. Visit our Scholarships & Awards page for more information.
Housing Policy
Students are required to live on campus unless you:
Have completed a minimum of 60 college credits
Live within 30 miles of the college and plan to commute
Are 21 years of age or older
Are a military veteran
Are married or in a partnership
Have a significant financial barrier