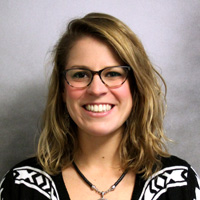 Job title
Transfer Coordinator
PDSO
Phone Number
315.684.6276
Born and raised in the trees of the Hudson Valley, I transferred to the rolling hills of SUNY Morrisville where I received my Bachelor's Degree in Business Administration. As a transfer student, I was welcomed with open arms from the faculty and staff and my peers.
While completing my degree, I was fortunate to take on an internship in the Office of Career Services where I gained essential experience working with SUNY Morrisville students, faculty, staff, and the general public. It is because of my positive experience as a student and an intern that I am back here again today. I am beyond thrilled and very proud to be a part of Morrisville's Admissions team, and I am even more excited to work with prospective students in achieving their dreams of becoming a college graduate.
I am extremely passionate about the College and guiding others in accomplishing their goals. Morrisville's diverse atmosphere, hands-on learning environment, and real-world applications allow students to grow as an individual, perform at their absolute best, and prepare for their future. My story is an example of this and I am happy to share it with anyone and everyone!
I like to consider myself as a spontaneous adventurer. So, when I am not in the office, I am out learning the world through travel, hiking, yoga, photography, and various D.I.Y. projects. I very much enjoy the company of my life partner and husband, Ben, my energetic, whimsical furry friend, Eve, and my loving family.