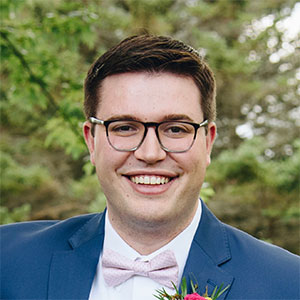 Phone Number
315.684.6543
I am from Cazenovia, a short trip down Route 20 from Morrisville, where I grew up riding bikes and swimming in the lake. Upon graduating high school, I enrolled at SUNY Cortland not exactly knowing which area I would like to study.
My sophomore year I got involved with Residential Life and Housing serving as a Resident Assistant in one of the first-year student halls. It was at this moment that a career in Higher Education started calling my name. I enjoyed working with students and making sure that they were enjoying their time at college while also preparing to succeed after they graduate. My senior year I was lucky enough to have an internship in the Office of Admissions and the rest, as they say, is history.
I graduated from SUNY Cortland in 2017 and I am very grateful for this position with SUNY Morrisville. My favorite part of the Admissions Assistant role is the opportunity to work with prospective students and give them the chance to maximize their potential.
In my free time I enjoy golfing, hiking, going to the movies and playing with my dog Ruby.