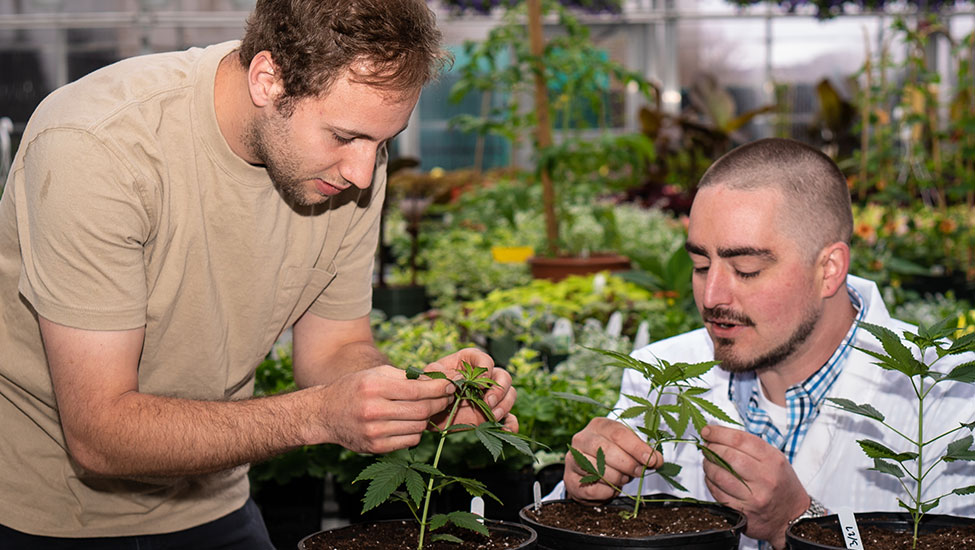 Ready. Set. Grow!
SUNY Morrisville is extremely excited to be at the forefront of educating students on the cannabis industry, one of the fastest-growing sectors of the horticulture/agriculture industry in New York State and nationwide.
After launching a special project learning opportunity during the Spring 2019 semester that explored the growing methods of cannabis, SUNY Morrisville will begin offering a Cannabis Industry minor in the 2019 fall semester.
One of the first of its kind in New York State, the minor provides students a vast understanding of the cannabis industry by combining portions of our agricultural science, horticulture and business programs. It also allows students the opportunity to focus on specific areas of interest, including cannabis botany, production and processing techniques, and marketing capabilities and evaluations.
As SUNY Morrisville also continues to be pioneers in the revitalization of industrial hemp in New York State, similar teaching concepts will be implemented into the 15-credit Cannabis Industry minor curriculum. Hemp plants, which are very similar to the marijuana plant but lack the levels of THC that cause psychoactive effects, will be used to study cultivation techniques.
Learning will take place year-round, thanks to the indoor growing capabilities at our Controlled Environmental Agriculture (CEA) Greenhouse featuring various hydroponics systems, as well as at our certified organic Four Seasons Farm. Our Horticulture Center also features a wide variety of amenities, including tissue culture labs and grow rooms.
And best of all, hands-on instruction will be taught by our expert faculty members, including the lead professors of our hemp program, Jennifer Gilbert Jenkins, assistant professor of agricultural science, and Kelly Hennigan, associate professor of horticulture and chair of the Division of Animal & Plant Sciences & Agricultural Business
While being open to all students, the Cannabis Industry minor aligns perfectly with students pursuing bachelor's degrees in horticulture, agriculture and natural science.
Request Information Apply Today
---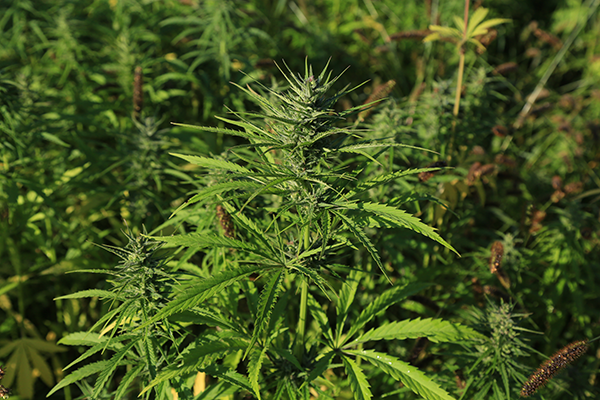 Did you know?
New York State Gov. Andrew Cuomo has proposed legalizing recreational marijuana in 2019.
Analysts have predicted the future of the legal cannabis industry in the U.S. will be worth more than $24 billion, and the global medical marijuana industry will be valued at more than $50 billion.
A recent report also predicts the cannabis industry will create 250,000 jobs by 2020.
---
SUNY Morrisville Cannabis Studies minor featured in major media outlets: