As the semester came to an end, three agribusiness students had something a little extra to celebrate. They won the top three prizes in the 2021 Cotton Family Business  Idea Competition, a competition where students have the opportunity to win money and take their ideas to the next level.
The competition began in 2017 with generous support from Doug and Susan Cotton of Horseheads, New York, for the Douglas and Susan Cotton Fund for Entrepreneurial Development. The competition requires students to write a brief description of their business and answer the following questions: What problem does your product, service or business idea solve? Who will benefit from your product/service? What are the benefits of your product or service? What would be required to make your idea a reality? Is it feasible?
After the judges reviewed the entries, the top six finalists presented virtually via Zoom on April 22. This year, three agricultural business development students took home the winning prizes.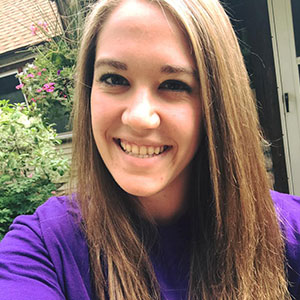 Bryce Haynes from Tully, New York, earned the top prize of $1,000. Her business idea is a Human Resource Almanac for Agriculture. She wants to start a business that makes human resources and payroll easier for agricultural producers.
With the competition money, she plans to create agriculture handbooks for farm business owners. The handbooks will include all the necessary laws to ensure that farmers are compliant with NY and Federal labor laws. Haynes will translate the handbooks into Spanish, ensuring that all employees also understand the laws.
Haynes graduated with a bachelor's degree in agricultural business development, with a minor in psychology. She completed her 15-week internship with the Steve Walker Law Firm. Her future goal is to attend law school.
"The flexibility and support offered by Morrisville's teachers, administrators, and assistants can't be matched at any other university," Haynes said. "A degree from SUNY Morrisville has opened a world of doors I never knew existed."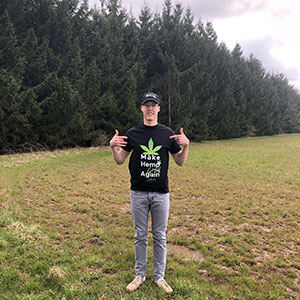 Winning second place was Destry Mullen from Stafford, New York, who received $700. Mullen graduated with a bachelor's degree in agricultural business development and a minor in cannabis industry studies.
Mullen's business idea is to start a hemp processing facility. In addition to processing, Mullen would like to help farmers increase profits from new viable crop rotations.
"I was so honored to be awarded second place in the Cotton Business Idea Competition this semester," Mullen said. "The money that I received will be saved for future need or potentially used to start printing hemp information brochures for potential future hemp farmers."
Mullen plans to build relationships with hemp farmers, work with prospective investors and obtain more real-world experience while working for Eaton Hemp in Eaton, New York.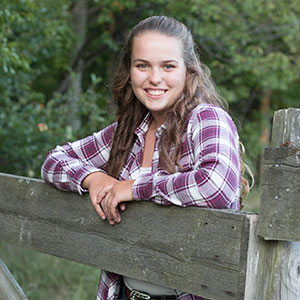 Miriam Hoelscher, the third-place winner from Eden, New York, took home $500 in the competition. Her goal is to own a beef farm, to be named Cow Cove Cattle Company, where she will provide the community with a quality supply of beef year-round.
In addition to beef, consumer education and farm tours will play a significant part in Hoelscher's business. She plans to utilize the prize money to assist in purchasing her first herd of beef cows. Upon graduating in 2022 with her bachelor's degree in agricultural business development, she plans to attend SUNY Oswego to earn a master's of education.
"Thank you to the Cotton Family for this support," Hoelscher said. "It was not only an honor to receive this award, but it also was an amazing opportunity to present in front of my peers and the judges, as well as listen to my peers' business ideas. If it wasn't for organizations and people like you, students like me wouldn't have the opportunity to pursue their dreams."
Other top finalists were:
Shaniya Sharpe, business administration student - Xplore NYC
Abdoul Samake, applied psychology bachelor's degree major - Credit Card Theft Deterrent Device
Sidney Barrett, horticulture bachelor's degree major with a minor in cannabis industry studies - Sidney's Safe Pesticide Spray
The Cotton Family Business Idea Competition is just one of the many ways SUNY Morrisville provides hands-on, real-world education to students.