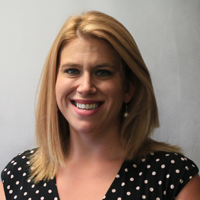 Kaylynn E. Iglesias, Director of Admissions
Territories: Madison, Onondaga
Phone: 315.684.6046
Email: iglesike@morrisville.edu
Hi! My name is Kaylynn Iglesias and I am the Director of Admissions here at SUNY Morrisville. I started my educational journey at Herkimer College where I earned an Associate of Arts: General Studies Degree. I went on to earn my Bachelor of Arts in English Literature from Hartwick College in 2008, and a Master of Arts in English Literature from Mercy College in 2011.
I have over 7 years of experience in admissions and find the opportunity to be part of the college selection process with students very rewarding. Remember when going through the college search process, it is okay and encouraged to ask questions! We are here to help and make this a memorable experience. I strongly encourage you to visit campus and see all the innovative and exciting things happening at SUNY Morrisville!
When I'm not in the office I enjoy spending time with my family, running, and acting in community theater productions!  
---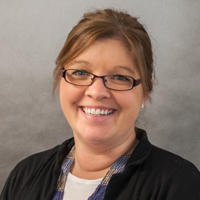 Lisa A. Godfrey, Admissions Advisor
Territories: Clinton, Essex, Franklin, Fulton, Hamilton, Herkimer, Jefferson, Lewis, Montgomery, Oneida, Oswego, St. Lawrence, Warren, Washington
Phone: 315.684.6546
Email: godfrela@morrisville.edu
I am from Clifton Park, NY, and earned my Bachelor Degree in Visual Communications from Cazenovia College.
I visit students from the Northeastern region of New York. One of the many hats I wear in the Admissions Office is managing our Tour Guide program. This area of my job is very rewarding because I have the opportunity to know the students on a personal level. I assist them in finding internships and jobs and learn more about their specific majors through their adventures in class. I have watched many students grow professionally, graduate, and jump into their careers. I am always proud to watch the students who work in our office walk across the stage during graduation.
SUNY Morrisville is a hidden gem in the middle of the state where you can find students delivering foals, making cheese curd and ice cream, growing lettuce through aquaponics, rebuilding transmissions, and creating new computer games. Many more of these adventures are offered through the diverse programs offered at SUNY Morrisville.
I enjoy being outdoors, golfing, hiking, gardening, camping. I love spending time with my husband and two boys. 
---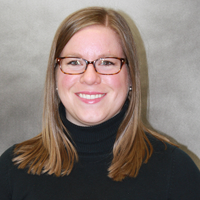 Megan M. Croft, K-12 Relationship Specialist
Phone: 315.684.6988
Email: croftmm@morrisville.edu
Hi! My name is Megan Croft and I am the K-12 Relationship Specialist at SUNY Morrisville. I began my career at SUNY Morrisville in 2015 as an Admissions Counselor, having already worked in college admissions for 7 years at a private institution. I transitioned into my current position in July 2018 and am now overseeing SUNY Morrisville's Early College and College in the High School (concurrent enrollment) programs at both the Morrisville and Norwich campuses. I truly enjoy working in higher education and assisting students in taking the necessary steps to continue their education beyond high school.
I earned my B.S. in Business Administration from SUNY Potsdam and my MBA from Clarkson University. When I'm not in the office, I enjoy cooking, baking, traveling, and spending time with friends and family.
---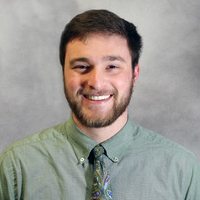 Nolan T. Garris, Admissions Assistant
Territories: Out of State, Allegany, Broome, Cattaraugus, Cayuga, Chautauqua, Chemung, Cortland, Erie, Genesee, Livingston, Monroe, Niagara, Onondaga, Ontario, Orleans, Schuyler, Seneca, Steuben, Tioga, Tompkins, Wayne, Wyoming, Yates
Phone: 315.684.6046
Email: garrisnt@morrisville.edu
Hello! My name is Nolan Garris and I am originally from Syracuse, N.Y. I am excited to be a part of the admissions team at SUNY Morrisville as an Admissions Assistant.
I graduated from Hobart and William Smith Colleges in 2017 with a Bachelors degree in Psychology and a minor in Environmental Studies.  Following graduation, I was uncertain of my career path.  After much thought, I realized that higher education and the opportunities it offers is what interests me as a career.  Specifically, working with young adults is energizing and helping them reach their goals is rewarding.
When I'm not in the office or on the road, I enjoy skiing, hiking, lacrosse, playing Frisbee, cooking, and spending quality time with my pets. 
---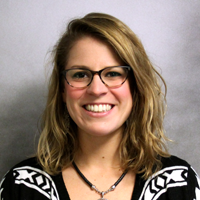 Devyn B. Thomas, Transfer Coordinator
Phone: 315.684.6276
Email: thomasdb@morrisville.edu
Born and raised in the trees of the Hudson Valley, I transferred to the rolling hills of SUNY Morrisville where I received my Bachelor's Degree in Business Administration. As a transfer student, I was welcomed with open arms from the faculty and staff and my peers.
While completing my degree, I was fortunate to take on an internship in the Office of Career Services where I gained essential experience working with SUNY Morrisville students, faculty, staff, and the general public. It is because of my positive experience as a student and an intern that I am back here again today. I am beyond thrilled and very proud to be a part of Morrisville's Admissions team, and I am even more excited to work with prospective students in achieving their dreams of becoming a college graduate.
I am extremely passionate about the College and guiding others in accomplishing their goals. Morrisville's diverse atmosphere, hands-on learning environment, and real-world applications allow students to grow as an individual, perform at their absolute best, and prepare for their future. My story is an example of this and I am happy to share it with anyone and everyone!
I like to consider myself as a spontaneous adventurer. So, when I am not in the office, I am out learning the world through travel, hiking, yoga, photography, and various D.I.Y. projects. I very much enjoy the company of my life partner and husband, Ben, my energetic, whimsical furry friend, Eve, and my loving family. 
---
Nicole D. Williams, Admissions Counselor
Territories: Bronx, Kings, New York, Queens, Richmond
Phone: 315.684.6481
Email: williand@morrisville.edu
My name is Nicole Williams. I was born and raised in the concert jungle of Brooklyn, NY. I received my Bachelors in Journalism & Communications in 2012 and my Masters in Political Science in 2014.  I am a firm believer that education is a gateway, which can help elevate and better a person's life. As a result, I enjoy working with students and being able to offer the gift of education. While I was a student, I was extremely active on campus, playing sports, participating in clubs, organizations and activities. I was also a Resident Assistant and worked a few college office jobs as a student worker.  I began working with SUNY Morrisville professionally in 2016, as a regional Admissions Counselor for New York City. When I am not visiting schools and organizations or reviewing applications, I spend my free time reading, writing, dancing and exercising.
---
Jeffrey N. Dewan, Admissions Assistant
Phone: 315.684.6139
Email: dewanjn@morrisville.edu
I am from Cazenovia, a short trip down Route 20 from Morrisville, where I grew up riding bikes and swimming in the lake. Upon graduating high school, I enrolled at SUNY Cortland not exactly knowing which area I would like to study.
My sophomore year I got involved with Residential Life and Housing serving as a Resident Assistant in one of the first-year student halls. It was at this moment that a career in Higher Education started calling my name. I enjoyed working with students and making sure that they were enjoying their time at college while also preparing to succeed after they graduate. My senior year I was lucky enough to have an internship in the Office of Admissions and the rest, as they say, is history.
I graduated from SUNY Cortland in 2017 and I am very grateful for this position with SUNY Morrisville. My favorite part of the Admissions Assistant role is the opportunity to work with prospective students and give them the chance to maximize their potential.
In my free time I enjoy golfing, hiking, going to the movies and playing with my dog Ruby.
---
Dan Goldman, Admissions and Workforce Development Coordinator
Phone: 607.334.5144
Email: goldmadq@morrisville.edu
My name is Dan Goldman and I am the Admissions and Workforce Development Coordinator at the SUNY Morrisville Norwich Campus. I am originally from another SUNY town, New Paltz, NY, and have lived in Central New York for over eight years.
I graduated from Ithaca College with a Bachelor of Arts degree in Sport Studies in 2008. I was unsure of what I wanted to pursue as a career and after working in the sports field for a year, I realized I wanted to change direction and find a career when I can help young adults find a path in life that they enjoy and love. I have been working with young adults for over 10 years and have held several positions providing counseling and advice to students enrolled in education and, when ready, looking to enter the workforce. I will bring my extensive knowledge of career and workforce development to you at SUNY Morrisville and will help you with whatever your needs are to pursue a career using your degree. I am so happy and excited to be working at SUNY Morrisville Norwich Campus and I look forward to meeting students and helping them achieve their goals.
When I am not at work, I enjoy spending time with my family, watching and playing almost every sport and being in the great outdoors.