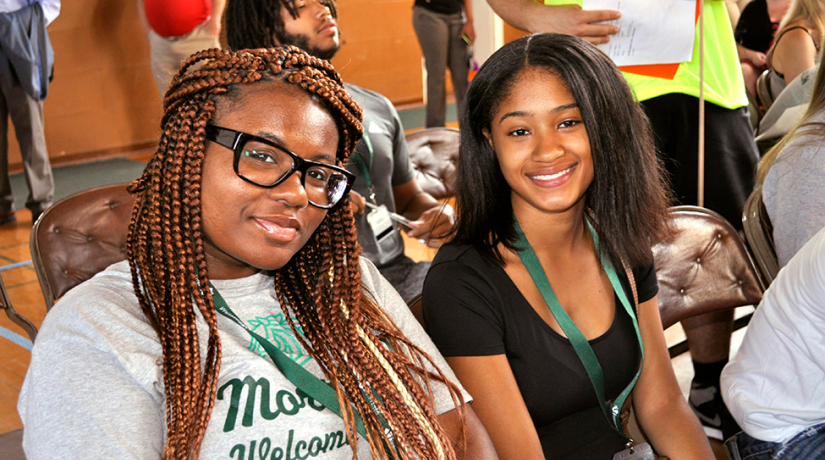 Thank you for your interest in attending SUNY Morrisville!
Below are a variety of helpful tips to get you started in the admission process:
Morrisville admits students on a rolling basis. Applications are available early August and our first decisions will be sent October 1 for both Fall and Spring admission.  You will receive a decision within two weeks of submission of all required admission documents. 

You should apply as early as possible during your senior year of high school. Please note that a supplemental application and official high school transcript for the last term you completed is required. 

If you will be attending the Norwich Campus, indicate "NORW" under "Special Campus Project" on the "My Campus Selections" page of the SUNY online application.

If you qualify academically, you will be admitted to a specific program rather than a general freshman admission. You must be a high school graduate to begin study with us, and preparation requirements will vary depending on the curriculum you choose. Contact the Admissions Office at 315.684.6046 or 

admissions@morrisville.edu

 for details.

Admission is offered based on space availability. Some programs may attain full enrollment and close throughout the year, be sure to apply early!

If you are taking AP or college-level coursework, you must provide appropriate scores and/or transcripts to be reviewed for course credit.

Your full name must appear on all materials sent to the Admissions Office. If your transcripts have a different name than the one you used on your application (i.e. maiden name), please notify the Admissions Office at 315.684.6046 or 

admissions@morrisville.edu

.
We encourage you to send us at least one letter of recommendation.