Growing markets.
In this exciting time of growth in global opportunity, small and large agricultural businesses in the U.S. have one thing in common: They are all competing for growing local, regional and international markets.
In our agricultural business development Bachelor of Business Administration (B.B.A.) program, you will combine a knowledge of production agriculture with business and management skills, and be prepared to lead consumer-based businesses related to agriculture and food production.
In our full-semester internship, you will put all your skills and course learning together through supervised fieldwork in a selected agriculture business or agriculture service organization.
As a graduate of our program, your unique combination of skills and experience in production, marketing and management will set you on a track to owning or managing a wide range of agricultural businesses.
Student Learning Outcomes
Upon successful completion of this program, you will be able to:
Create and successfully operate their own agricultural enterprise
Seek financing and maintain positive relationships with creditors and financial institutions
Identify market opportunities and successfully utilize the opportunities to improve profitability
Form, create and maintain effective relationships with the non-agriculture community
Develop, manage and maintain and effective interpersonal skills in the corporate and family business setting
Question, investigate, analyze, evaluate, and communicate in agribusiness
Interact with peers toward the accomplishment of effectively collaborating with agribusiness peers
Adapt to a constantly changing agribusiness environment, and identify realistic goals and inventions for short- and long-term business planning
Assess the range of one's abilities, accept responsibility for setting realistic goals, and implement a plan for personal and professional well-being
Interested in a minor? Check out our Cannabis Industry and Agricultural Human Resource Management minors.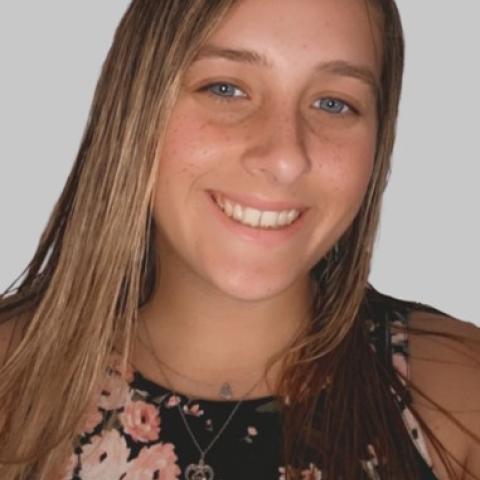 Internship Student, Agricultural Business Development B.B.A
Brenna will complete a 15-credit internship with Trinity Valley Dairy in East Homer, New York. Working closely with the processing team, she will learn food safety and how to make cheese curds and different flavors of milk. Brenna will graduate with her bachelor's degree in agricultural business development in December 2022. Her future plans are to open an on-farm processing plant back on her home farm in Marathon, New York.
Partnering with Nelson Farms provides our students with real-world experience in value-added agriculture and product development. Student-created products are sold in their store and across the New York State Thruway via TasteNY.