Phone Number
315.684.6410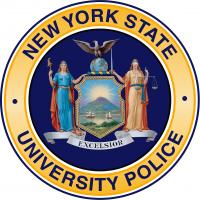 Welcome to the New York State University Police Department
The University Police Department is dedicated to providing service in keeping with our focus on Community Policing. We are here 24 hours a day, every day, working to maintain and improve the safety and quality of life within our community.
The Mission of the New York State University Police
To provide quality law enforcement services to the campus community;
To maintain a high standard of personal and professional ethics and constitutional rights;
To incorporate law enforcement personnel as part of the educational process in the campus community;
To embrace the importance of consultation, teamwork, and open discussion with constituencies on law enforcement and related safety matter; and
To appreciate and value diversity on campus.