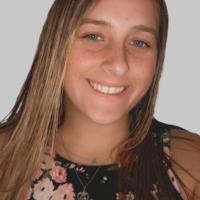 Internship Student, Agricultural Business Development B.B.A
Brenna will complete a 15-credit internship with Trinity Valley Dairy in East Homer, New York.
Working closely with the processing team, she will learn food safety and how to make cheese curds and different flavors of milk.
Brenna will graduate with her bachelor's degree in agricultural business development in December 2022. Her future plans are to open an on-farm processing plant back on her home farm in Marathon, New York.