Be just what the doctor ordered.
Through the SUNY Morrisville healthcare office coordinator Associate in Applied Science (A.A.S.) degree, you'll be equipped with the necessary skills to become an integral part of a healthcare team.
The healthcare office coordinator degree program provides you with a strong background in medical office work for the electronic age, with special emphasis on teaching you all about medical terminology, medical coding and billing, medical transcription, computer software applications and office management. This flexible program also is offered fully online, while still providing the option for a variety of courses to be taken in person on campus for learners who desire to be in the classroom.
Hands-On Learning
In addition to course instruction, you also will fulfill a 90-hour internship during your second year of study, providing you with direct hands-on experience in the field that may turn into a full-time position with the employer.
Student Learning Outcomes
Upon successful completion of the program, you will be able to:
Use electronic health records systems to register new patients, maintain doctors' schedules and update records;
Apply appropriate critical thinking skills and identify human relation skills in structured case settings;
Analyze medical language using prefixes, suffixes, root words and combining forms;
Identify and practice legal and ethical responsibilities of an administrative medical specialist;
Identify the coding diagnoses and procedures using ICD-10, HCPS and CPT coding systems;
Transcribe a dictated letter or report into a mail-ready document using a computer and transcribing equipment;
Identify and apply technological skills including: operating systems, spreadsheets and database management
Career Options
Upon graduation, you'll be qualified to work as a front-end office manager or administrative assistant in a variety of health care facilities; have a background of the billing and coding processes in medical offices, hospitals and insurance companies; or be a medical transcriptionist for medical facilities.
Microsoft Office Specialist (MOS) Certification
Students in the healthcare office coordinator degree program receive extensive training in computer application programs within the Microsoft Office Suite. Part of this training includes free access to the Microsoft Office Specialist Certification Exams. Listing MOS credentials on your resume will show employers your commitment to your future success!
More about MOS Certification (Video)
Continuing Education
Following completion of the degree program, you also have the option to continue your studies by easily transferring into various four-year SUNY Morrisville programs such as business administration or technology management, or transfer with junior status into a variety of healthcare administration bachelor's degrees throughout SUNY.
Scholarship Opportunities
Scholarship opportunities also exist for healthcare office coordinator students. Check out if you qualify by visiting our Scholarships and Awards webpage.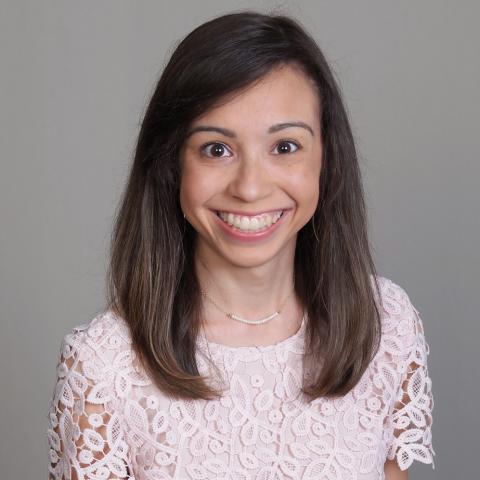 Student, Healthcare Office Coordinator A.A.S.
The Healthcare Office Coordinator program was the perfect answer for me. I wanted to work in the health care industry, and it had all I needed to prepare for an office career in a health care setting. The online classes were excellent because they provided me with the same high-quality classes, but with the convenience and flexibility of the latest educational technologies.  My professors were great. They made sure we were all connected to them and the material, and they were always available for anything we needed.
Labor Market Data
SUNY Morrisville provides Burning Glass labor market data to illustrate current trends in careers related to our academic programs. The below information is drawn from Burning Glass's data for job postings related to this program in the Northeast United States (New York, Delaware, Connecticut, Maine, Massachusetts, Maryland, New Jersey, New Hampshire, Pennsylvania, Rhode Island and Vermont) between Oct. 1, 2018 and Sept. 30, 2019. For additional labor market data, please visit this O*Net page for Medical Records Specialist.
Top 10 Regional Employers for this Program
The list below displays the regional employers who have had the most job postings requiring skills you'd gain from this program.
Partners Healthcare

Meridian Health System

Penn Medicine

Atlantic Health

Humana

Atrius Health

UnitedHealth Group

Northwell Health

Hackensack University Medical Center

Anthem Blue Cross
Top 10 Job Titles for this Program
These are the job titles you are most likely to see listings for, when graduating from this program.
Medical Receptionist
Receptionist
Dental Receptionist
Medical Secretary
Unit Secretary
Unit Clerk
Hospital Transcription
Medical Administrative Assistant
Scheduler
Front Desk Coordinator